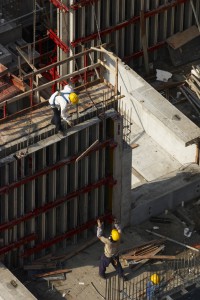 Overview
C. M. Cimino Inc. provides Pre-Construction, Construction, and Post-Construction Services through a variety of delivery methods.
C.M. Cimino Inc is well known within the industry for its Pre-Construction Services. Budgeting, Scheduling, and Constructability Reviews are all part of the pre-construction process to keep the project goals in-line and on-target for the Owner. Our Pre-Construction Services allow the Owner to maximize their investment by exploring various construction options and developing a project budget quickly to avoid unnecessary expenditures or prolonged soft costs.
There are few that can match the dependability, efficiency and personal service of C.M. Cimino Inc. when it comes to providing Construction Services such as the coordination and scheduling of manpower, materials, equipment, and subcontractors. C. M. Cimino Inc.'s Estimators, Project Managers, Superintendents, Safety and Quality Assurance personnel are experienced at controlling budgets and maximizing production through coordination and scheduling effort. They provide construction related services necessary to deliver your project on-time and on-budget.
As part of our Post-Construction Services, service after the fact is as important as the original construction experience in keeping satisfied customers. Tracking and responding to warranty issues is a key element to the Post-Construction Service on your project. Regardless whether you experience a problem five weeks or five years after completion, we want to help remedy your issue.
So whether you employ C. M. Cimino Inc.'s services for your new building project, addition, or renovation of an existing building, C. M. Cimino Inc. provides a variety of value-added services before, during, and after construction to ensure that each client is getting the best quality and value for their investment.